Filtered drinking water Brisbane.
Water Cooler solutions from just $10 p/w
Try Our 30 Day Free Trial
Start your 30-day free trial (obligation free)
Our water coolers & purifiers provide unlimited refreshing, safe and clean filtered water on tap with a guaranteed fixed cost from only $10 per week.
State-of-the-art filtration system
Unlike costly and bulky bottled water supplies, our hi-tech carbon filtration system converts your own tap water into unlimited freshly filtered and purified drinking water – at just a fraction of the cost!
Why Water Cooler Brisbane?
Water Cooler Brisbane systems remove chemicals and other impurities, plus 99% of chlorine, leaving you with healthy and clean tasting water.
Their diverse range of products offer unlimited boiling, chilled and room-temperature water options, so there's a water cooler or dispenser to suit your needs.
Using Water Cooler Brisbane products also helps keep the environment clean. Their water coolers and dispensers take water from your mains supply and run it through a filter; this removes the cycle of replacing plastic water bottles and dumping them into landfill.
Plus, with no water bottles needing to be delivered by trucks, you'll be helping to reduce the carbon footprint.
Our unique rental agreements outline the fixed-price servicing you'll receive, with local technicians taking care of the installation, maintenance, filter changes and even replacing the machine if/when required. You simply grab a cup or mug and enjoy the clean tasting water!
Water Cooler Brisbane provides clean, healthy, filtered drinking water throughout the region, including Brendale, Caboolture,  North Lakes, Geebung, Sumner, Darra, Rocklea, Eagle Farm, Salisbury, Acacia Ridge, Archerfield, Lytton, Richlands, Wacol, Carole Park, Murarrie, Creastmead, Springwood, Underwood, Cleveland, Slacks Creek, Loganholme, Beenleigh, Capalaba and surrounding areas.
Our head honcho Matthew Frost and his expert team of technicians will install and service the filtered water cooler solution that best suits your needs.
Start your free trial today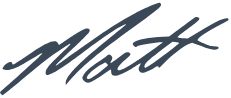 When we were doing the signage on Scott's vans i mentioned how disgusting the tap water was in our factory unit, he told me what they could do for us. The cost was far cheaper than what i spent on bottled water each month….. a no brainer really! Plus the water's great too!
Our staff and guests love the cold filtered water. We are saving many dollars instead of buying bottled water. They are efficient with the servicing and always on time. Thanks tot he team at Value H20.
We've had a Value H2O water cooler for over six months at Hill Built Joinery and it's one of the best pieces of equipment we've installed to date. Our staff have easy access to fresh, filtered, room temp or cold water all year round and I'm convinced we are all drinking more water for having it! The service guys are friendly, prompt and professional and everyone we've dealt with so far at Value H2O is incredibly easy to communicate with. Highly recommend!
Since Value H20 has taken over our Filtered Water Cooler, we could not be happier. Matthew and his team are friendly and efficient and our machine has never been cleaner.
I have recommended the services of Value H20 to many friends and colleagues and everyone is equally satisfied with the service they receive.
Thank you and keep up the good work!
"We have installed 4 filtered inline systems over various locations in various situations over the last few months and we could not be happier with the outcome. Matthew & Krys made each installation hassle free with wonderful service and communication from start to finish. The quality and efficiency of the water from the systems makes me wish I'd found them years ago!. I have and will be recommending Value H20 to all my colleagues & friends thank you for making our experience with Value H20 such a pleasure."
"I have used Value H2O for the last two years. H2O was quick and super helpful with support.

Thanks Matthew and the team. You are amazing!"
I have had great dealings with the team at Value H20 with a personalised service tailored to our site needs.

Service calls are prompt and on time.

With regular contact from Matthew and the team I always know we are being looked after."
ALSO STAYING REHYDRATED ARE...